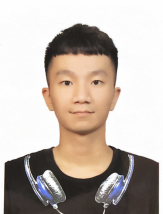 Affiliation:
National Taiwan University
Expertise:
Self-Supervised Learning, Speech Representation, Automatic Speech Recognition, Voice Conversion
Andy T. Liu received his Bachelor's degree in Electrical Engineering (EE) from National Taiwan University (NTU), Taipei, Taiwan in 2018. He is currently M.S. student at the Graduate Institute of Communication Engineering (GICE) at National Taiwan University. He mainly works on self-supervised and unsupervised learning of representations, speech recognition, speech synthesis, and voice conversion.