In this paper, we propose a novel energy harvesting (EH)-aware sensor selection policy. Our goal is to minimize the distortion in the reconstruction of the underlying source subject to the causality constraints imposed by the EH process at the sensor nodes. Besides, we determine the optimal power allocation for a given sensor selection (which admits a two-dimensional directional waterfilling interpretation) as the solution of an offline convex optimization problem. To that aim, we propose an iterative procedure.
Categories:
3 Views
Categories:
19 Views
Distributed filter in networks mainly involves two stages, local estimation by private observation and information fusion with neighbor nodes based on the underlying topology. Since Bayesian game is a powerful tool to analyze the interaction equilibrium of multi-player with incomplete information in networks, we combine the recursive LMMSE filter with network game of quadratic utilities under the Bayesian filtering framework. In our algorithm, the nodes update their local beliefs on the unknown state by private observations and historical actions from neighbors in network.
Categories:
5 Views
This paper addresses channel-robust compressed sensing (CS) acquisition of sparse sources under complexity-constrained encoding over noisy channels in wireless sensor networks. We propose a single-sensor joint source-channel coding method based on channel-optimized vector quantization by designing a CS-aware encoder-decoder pair to minimize the end-to-end mean square error (MSE) distortion of the signal reconstruction. As our key target is to obtain tolerable encoding complexity at the resource-limited sensor, the method relies on vector pre-quantization of the measurement space.
Categories:
3 Views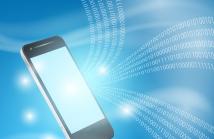 Telemonitoring of biosignals is a growing area of research due to the aging world population. Telemonitoring utilizes a wireless body-area network (WBAN) consisting of wearable biosignal sensors equipped with ultra low power radios. The measured data from each sensor on the patient is sent to a smartphone, which then sends the data to a healthcare provider via the internet. To enable real-time telemonitoring of the biosignals, it is desirable to have accurate timestamped data from the sensors in the WBAN.
Categories:
21 Views
Pages