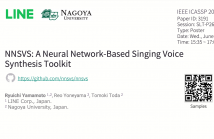 This paper describes the design of NNSVS, an open-source software for neural network-based singing voice synthesis research. NNSVS is inspired by Sinsy, an open-source pioneer in singing voice synthesis research, and provides many additional features such as multi-stream models, autoregressive fundamental frequency models, and neural vocoders. Furthermore, NNSVS provides extensive documentation and numerous scripts to build complete singing voice synthesis systems.
Categories:
1 Views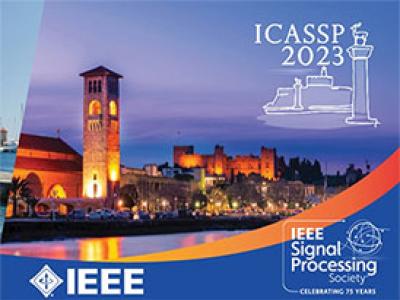 Categories:
2 Views
Phonation modes play a vital role in voice quality evaluation and vocal health diagnosis. Existing studies on phonation modes cover feature analysis and classification of vowels, which does not apply to real-life scenarios. In this paper, we define the phonation mode detection (PMD) problem, which entails the prediction of phonation mode labels as well as their onset and offset timestamps.
Categories:
12 Views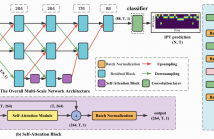 Instrument playing technique (IPT) is a key element of musical presentation. However, most of the existing works for IPT detection only concern monophonic music signals, yet little has been done to detect IPTs in polyphonic instrumental solo pieces with overlapping IPTs or mixed IPTs. In this paper, we formulate it as a framelevel multi-label classification problem and apply it to Guzheng, a Chinese plucked string instrument. We create a new dataset, Guzheng Tech99, containing Guzheng recordings and onset, offset, pitch, IPT annotations of each note.
Categories:
8 Views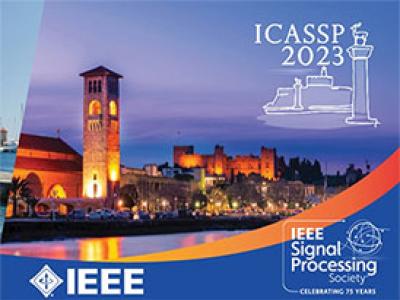 Categories:
7 Views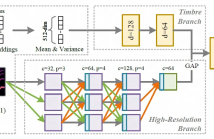 Automatic singing evaluation independent of reference melody is a challenging task due to its subjective and multi-dimensional nature. As an essential attribute of singing voices, vocal timbre has a non-negligible effect and influence on human perception of singing quality. However, no research has been done to include timbre information explicitly in singing evaluation models. In this paper, a data-driven model TG-Critic is proposed to introduce timbre embeddings as one of the model inputs to guide the evaluation of singing quality.
Categories:
10 Views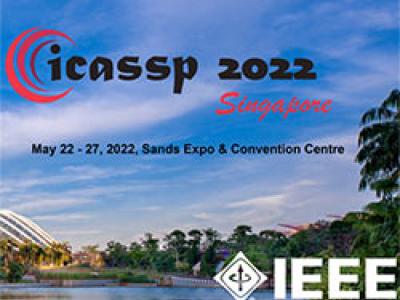 Categories:
15 Views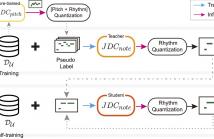 Lack of large-scale note-level labeled data is the major obstacle to singing transcription from polyphonic music. We address the issue by using pseudo labels from vocal pitch estimation models given unlabeled data. The proposed method first converts the frame-level pseudo labels to note-level through pitch and rhythm quantization steps. Then, it further improves the label quality through self-training in a teacher-student framework.
Categories:
17 Views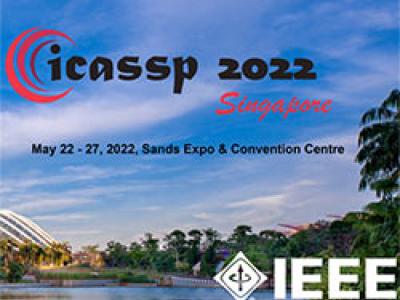 In this paper, we introduce score difficulty classification as a subtask of music information retrieval (MIR), which may be used in music education technologies, for personalised curriculum generation, and score retrieval. We introduce a novel dataset for our task, Mikrokosmos-difficulty, containing 147 piano pieces in symbolic representation and the corresponding difficulty labels derived by its composer Béla Bartók and the publishers. As part of our methodology, we propose piano technique feature representations based on different piano fingering algorithms.
Categories:
20 Views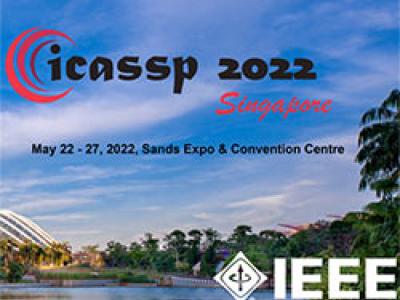 The prominent strategical approaches regarding the problem of guitar tablature transcription rely either on fingering patterns encoding or on the extraction of string-related audio features. The current work combines the two aforementioned strategies in an explicit manner by employing two discrete components for string-fret classification. It extends older few-sample modeling strategies by introducing various adaptation schemes for the first stage of audio processing, taking advantage of the inharmonic characteristics of guitar sound.
Categories:
28 Views
Pages