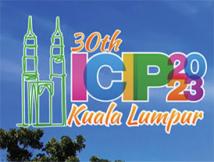 IEEE ICIP 2023 - The International Conference on Image Processing (ICIP), sponsored by the IEEE Signal Processing Society, is the premier forum for the presentation of technological advances and research results in the fields of theoretical, experimental, and applied image and video processing. ICIP has been held annually since 1994, brings together leading engineers and scientists in image and video processing from around the world. Visit website.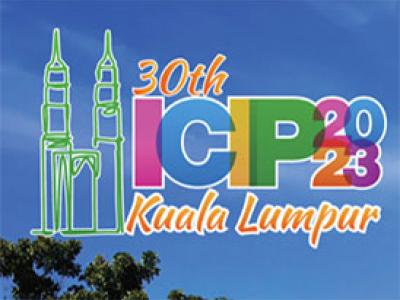 Hyper-parameter tuning, and especially regularisation parameter estimation, is a challenging but essential task when solving inverse problems. The solution is obtained here through the minimization of a functional composed of a data fidelity term and a regularization term. Those terms are balanced through a (or several) regularisation parameter(s) whose estimation is made under an unrolled strategy together with the inverse problem solving. The resulting network is

Categories:
16 Views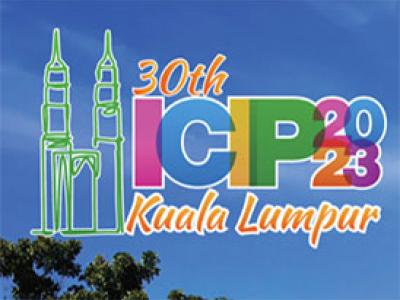 We propose an underwater image enhancement algorithm that leverages both model- and learning-based approaches by unfolding an iterative algorithm. We first formulate the underwater image enhancement task as a joint optimization problem, based on the image formation model with physical model and underwater-related priors. Then, we solve the optimization problem iteratively. Finally, we unfold the iterative algorithm so that, at each iteration, the optimization variables and regularizers for image priors are updated by closed-form solutions and learned deep networks, respectively.
Categories:
14 Views
We address distinguishing whether an input is a facial image by learning only a facial-expression recognition (FER) dataset.

Categories:
15 Views
We address distinguishing whether an input is a facial image by learning only a facial-expression recognition (FER) dataset.
Categories:
13 Views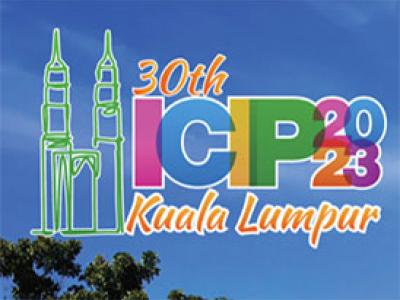 In this paper, we present a method of feature integration via backprojection ordering multi-modal Gaussian process latent variable model (BPomGP) for rating prediction. In the proposed method, to extract features reflecting the users' interest, we use the known ratings assigned to the viewed contents and users' behavior information while viewing the contents which is related to the users' interest. BPomGP has two important approaches. Unlike the training phase, where the above two types of heterogeneous information are available, behavior information is not given in the test phase.
Categories:
9 Views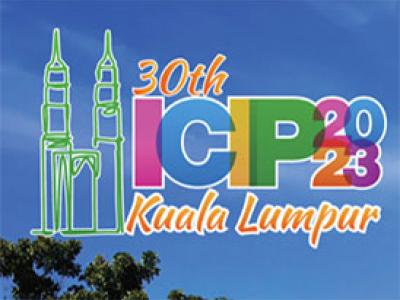 In this paper, the Multi-view Variational Recurrent Neural Network (MvVRNN) is proposed for multi-modal human emotion recognition with gaze and brain activity data while humans view images. For realizing accurate emotion recognition, we focus on the following three characteristics of biological signals: 1) the relationship between implicit and explicit information such as gaze and brain activity data, 2) the temporal changes related to human emotions and 3) the effects of noises that can be included during data acquisition.
Categories:
16 Views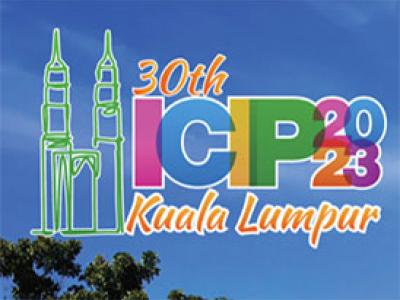 We propose sandwiched video compression – a video compression
system that wraps neural networks around a standard video codec.
The sandwich framework consists of a neural pre- and post-processor
with a standard video codec between them. The networks are trained
jointly to optimize a rate-distortion loss function with the goal of significantly improving over the standard codec in various compression
scenarios. End-to-end training in this setting requires a differentiable
proxy for the standard video codec, which incorporates temporal

Categories:
14 Views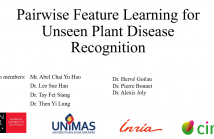 With the advent of Deep Learning, people have begun to use it with computer vision approaches to identify plant diseases on a large scale targeting multiple crops and diseases. However, this requires a large amount of plant disease data, which is often not readily available, and the cost of acquiring disease images is high. Thus, developing a generalized model for recognizing unseen classes is very important and remains a major challenge to date. Existing methods solve the problem with general supervised recognition tasks based on the seen composition of the crop and the disease.
Categories:
12 Views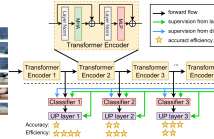 Capturing subtle visual differences between subordinate categories is crucial for improving the performance of Finegrained Visual Classification (FGVC). Recent works proposed deep learning models based on Vision Transformer (ViT) to take advantage of its self-attention mechanism to locate important regions of the objects and extract global information. However, their large number of layers with self-attention mechanism requires intensive computational cost and makes them impractical to be deployed on resource-restricted hardware including internet of things (IoT) devices.
Categories:
40 Views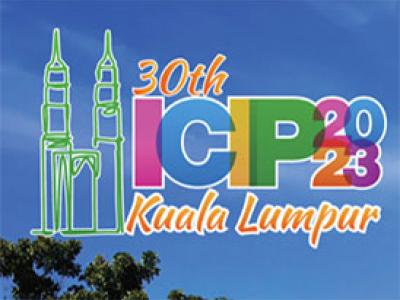 Explainable AI (XAI) is the study on how humans can be able to understand the cause of a model's prediction. In this work, the problem of interest is Scene Text Recognition (STR) Explainability, using XAI to understand the cause of an STR model's prediction. Recent XAI literatures on STR only provide a simple analysis and do not fully explore other XAI

Categories:
12 Views
Pages