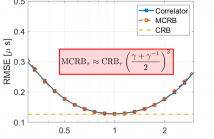 In this paper we investigate the problem of time of arrival estimation which occurs in many real-world applications, such as indoor localization or non-destructive testing via ultrasound or radar. A problem that is often overlooked when analyzing these systems is that in practice, we will typically not have exact information about the pulse shape. Therefore, there may be a mismatch between the parametric model that is assumed to derive and study the estimators versus the real model we find in practice.
Categories:
11 Views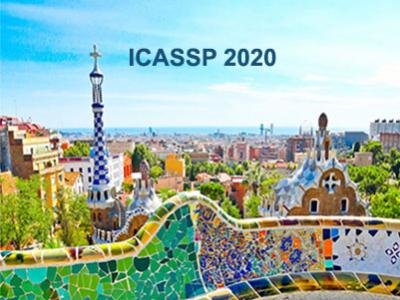 The problem of row-sparse signal reconstruction for complex-valued data with outliers is investigated in this paper. First, we formulate the problem by taking advantage of a sparse weight matrix, which is used to down-weight the outliers. The formulated problem belongs to LASSO-type problems, and such problems can be efficiently solved via cyclic coordinate descent (CCD). We propose an extended CCD algorithm to solve the problem for complex-valued measurements, which requires careful characterization and derivation.
Categories:
38 Views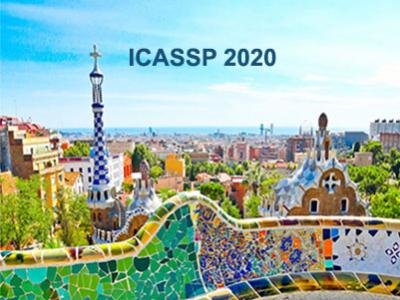 We study the inference of conditional independence graph from the partial Phase Locking Value (PLV) index of multivariate time series. A typical application is the inference of temporal functional connectivity from brain data. We extend the recently proposed time-varying graphical lasso to the measurement of partial locking values, yielding a sparse and temporally coherent dynamical graph that characterizes the evolution of the phase synchrony between each pair of signals.

Categories:
13 Views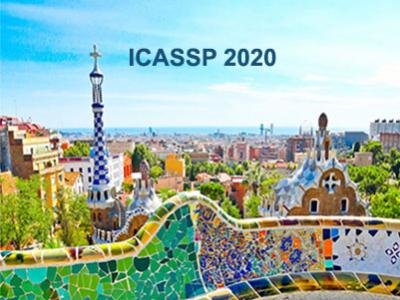 This work considers blind methods for centrality estimation from graph signals. We model graph signals as the outcome of an unknown
low-pass graph filter excited with influences governed by a sparse sub-graph. This model is compatible with a number of data
generation process on graphs, including stock data and opinion dynamics. Based on the said graph signal model, we first prove that the

Categories:
8 Views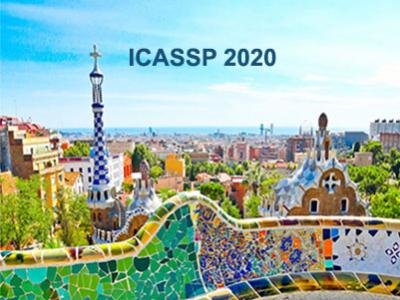 Graph neural networks (GNNs), consisting of a cascade of layers applying a graph convolution followed by a pointwise nonlinearity, have become a powerful architecture to process signals supported on graphs. Graph convolutions (and thus, GNNs), rely heavily on knowledge of the graph for operation. However, in many practical cases the graph shift operator (GSO) is not known and needs to be estimated, or might change from training time to testing time.
Categories:
8 Views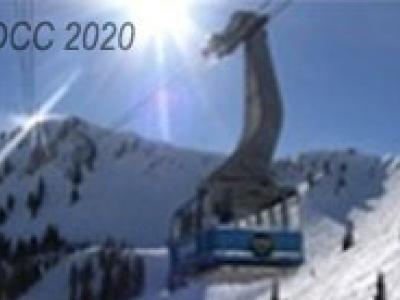 Categories:
34 Views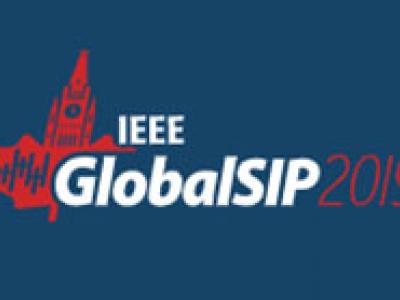 Categories:
13 Views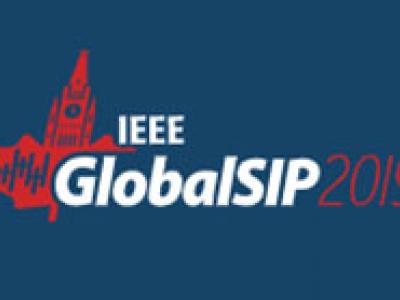 For their analysis with conventional signal processing tools, non-stationary signals are assumed to be stationary (or at least wide-sense stationary) in short intervals. While this approach allows them to be studied, it disregards the temporal evolution of their statistics. As such, to analyze this type of signals, it is desirable to use a representation that registers and characterizes the temporal changes in the frequency content of the signals, as these changes may occur in single or multiple periodic ways.
Categories:
105 Views
Pages