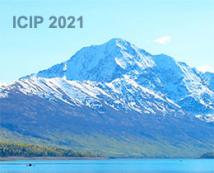 ICIP 2021 - The International Conference on Image Processing (ICIP), sponsored by the IEEE Signal Processing Society, is the premier forum for the presentation of technological advances and research results in the fields of theoretical, experimental, and applied image and video processing. ICIP has been held annually since 1994, brings together leading engineers and scientists in image and video processing from around the world. Visit website.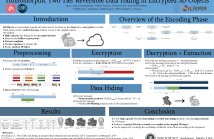 Today, 3D objects are an increasingly popular form of media. It has become necessary to secure them during their transmission or archiving. In this paper, we propose a two tier reversible data hiding method for 3D objects in the encrypted domain. Based on the homomorphic properties of the Paillier cryptosystem, our proposed method embeds a first tier message in the encrypted domain which can be extracted in either the encrypted domain or the clear domain. Indeed, our method produces a marked 3D object which is visually very similar to the original object.
Categories:
4 Views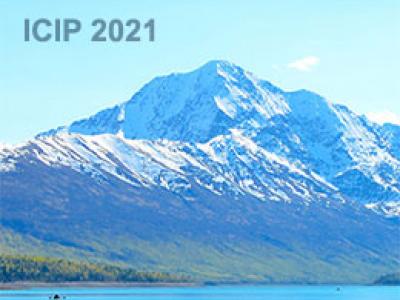 Human pose estimation is a long-standing and challenging problem in computer vision. Many recent advancements in the field have relied on complex structure refinement and specific human joint graphical relations. However, progress has been saturated in terms of accuracy. Each time, new state-of-the-art approaches only improve accuracy by less than 0.3% in the MPII test set despite using complicated model structures.
Categories:
1 Views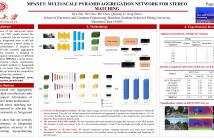 At present, the performance of the end-to-end stereo matching networks based on CNN greatly exceed the traditional stereo matching networks, but the accuracy in those ill-posed regions like foreground areas is still not optimistic. In this paper, we propose a novel design to improve the prediction performance of disparity in foreground. First, a multi-scale pyramid aggregation module with hourglass-like structure is designed to effectively utilize the aggregation information of different scales.
Categories:
7 Views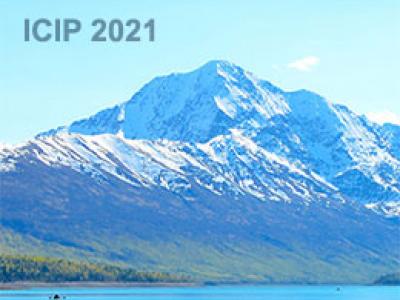 Deep convolutional neural networks (CNNs), renowned for their consistent performance, are widely understood by practitioners that the stability of learning depends on the initialization of the model parameters in each layer. Kaiming initialization, the de facto standard, is derived from a much simpler CNN model which consists of only the convolution and fully connected layers. Compared to the current CNN models, the basis CNN model for the Kaiming initialization does not include the max pooling or global average pooling layers.
Categories:
3 Views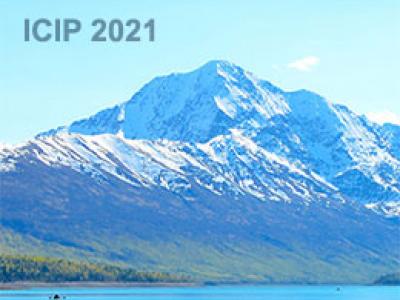 Categories:
4 Views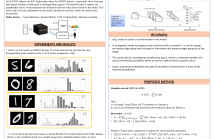 A singular problem that mars the wide applicability of machine learning (ML) models is the lack of generalizability and interpretability. The ML community is increasingly working on bridging this gap. Prominent among them are methods that study causal significance of features, with techniques such as Average Causal Effect (ACE). In this paper, our objective is to utilize the causal analysis framework to measure the significance level of the features in binary classification task.
Categories:
4 Views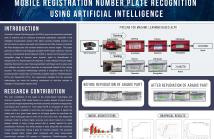 Automatic License Plate Recognition (ALPR) for years has remained a persistent topic of research due to numerous practicable applications, especially in the Intelligent Transportation system (ITS). Many currently available solutions are still not robust in various real-world circumstances and often impose constraints like fixed backgrounds and constant distance and camera angles. This paper presents an efficient multi-language repudiate ALPR system based on machine learning.
Categories:
3 Views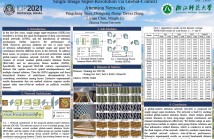 In the last few years, single image super-resolution (SISR) has benefited a lot from the rapid development of deep convolutional neural networks (CNNs), and the introduction of attention mechanisms further improves the performance of SISR. However, previous methods use one or more types of attention independently in multiple stages and ignore the correlations between different layers in the network.

Poster (13)
Categories:
25 Views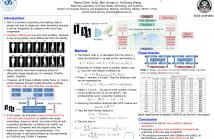 Categories:
6 Views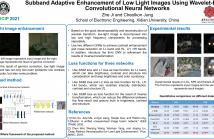 Images captured in low light condition have a narrow dynamic range with a dark tone, which are seriously degraded by noise due to the low signal-to-noise ratio (SNR). Discrete wavelet transform (DWT) is invertible and thus is able to decompose an image into subbands without information loss minimizing redundancy. In this paper, we propose subband adaptive enhancement of low light images using wavelet-based convolutional neural networks. We adopt DWT to achieve joint contrast enhancement and noise reduction. We combine DWT with convolutional neural networks (CNNs), i.e.
Categories:
1 Views
Pages